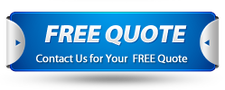 Contact Us
Are you trying to find a reliable and qualified company to get certified? Or that can at least help you with every aspect and element related to Supplier Evaluation?
We are aware that you might be struggling with this since validated companies or organizations that are capable of providing such services aren't too common in the United States. Or at least, not when you live. Also, some companies that actually apply and qualify for the needs you have made it quite difficult to contact them and access all the information and services they can provide.
Is there a reason behind this? We aren't sure about it. However, what we know and we are sure about is that we don't want to be part of this group where it is so difficult to contact someone. Therefore, if you are trying to find assistance and support with Supplier Evaluation ISOs or with all the regulations and certifications involved, make sure to contact us.
Our company ISO Pros is available for you if you require the following services:
Assistance in understanding and implementing ISO standards related to Supplier Evaluation. This includes ISO 9001 and many others.
Getting certified in the evaluation to be able to conduct it in your company and someone else's.
Keep all your standards and regulations in check after their implementation and certification.
Do you have a lot of regulations that are missing in your company? We help you with this as well.
Also, we can conduct the Supplier Evaluation on your behalf if you are not convinced about doing it yourself.
You are free to contact us and ask for any of these options or inquire about other services we might be able to provide you. There is a lot involved in ISOs and even in Supplier Evaluation itself, so don't be afraid of asking us all your questions and doubts.
We would love to clear all your doubts before you decide to go for our services or even before making the final decision of getting certified.
And all this is without compromising yourself to anything nor having to pay us for it. Now, how can you get in contact with us? 
We have several channels and options available, including phone calls, emails, and a contact form right below and in other sections of our website. You can contact us as many times as you one—if you haven't done it for a while and need assessment and guidance again—without hesitating. Keep in mind that we have information available on our website where you can read and learn more about what is Supplier Evaluation, its benefits, and how you can get certified in specific. 
Also, we have an instant quote option you can visit in another section. Want to get started? We are right here waiting to know about you, your company and your ISO needs. If you have doubts about our abilities and skills, there is no need for it. All our experts and auditors are certified and will deliver the best results.